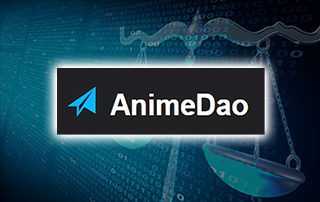 AnimeDao website closed by ACE/MPA – Yeah IPTV
The anime dao The streaming website has been shut down by ACE/MPA.
The Alliance for Creativity and Entertainment (ACE) is a global anti-piracy organization responsible for shutting down hundreds of pirate streaming sites.
When it comes to anime websites, IPTV services, streaming apps and streaming websites, there are thousands of verified and unverified options to choose from.
We have no idea which streaming apps/sites have the appropriate license for the content they broadcast and we rely on reports like this from ACE to better inform our visitors about the legality of streaming sites.
AnimeDao has been closed
This time, a well-known anime streaming website has been grabbed on ACE's radar – anime dao.
If you visit the official website (AnimeDao.to), you will see this screen.
The developers of AnimeDao left the following message:
"Shut down. We can no longer serve content without pop-up ads. All scraped content is protected by cors or other security measures. This domain is also being targeted and we don't want to change the domains. If you have bookmarks. You can find them here. animedao.to is the only Animedao domain. The others claiming to be us are false.

Thanks and bye"
AnimeDao.to was one of the biggest anime pirate sites with millions of monthly visitors.
Recently, traffic analysis shows that Animedao, an illegal anime streaming website, recorded about 55 million visits in the last quarter.
After the initial report of the subpoena in early July, Anime Kaizoku, one of the landing sites, announced its closure. Animedao, a much larger platform, has now made a similar announcement.
LEGAL DISCLAIMER: Yeah IPTV does not own or operate any IPTV service or streaming application. We do not host or distribute applications. We do not verify that IPTV services or app developers have the correct license. The end user is solely responsible for the media accessed through any device, app, add-on or service mentioned on our website.

For a 100% legal IPTV service, IPTV recommends WIRE vidgo.
The latest data from SimilarWeb shows that Animedao had over 54 million visits in the last three months. In April it was 19.1 million, in May around 18.1 million and in June 16.9 million.
Given that the majority of these visitors were from the United States, it was only a matter of time before ACE took action.
The DMCA subpoena indicated that Animedao was under investigation. However, the future of the site is unclear after a recent decision to close operations for financial, technical and legal reasons.
After MPA/ACE's visit to Vietnam, Zoro.to abruptly closed its domains and transferred them to MPA. But that wasn't the end of the story.
In no time Zoro.to was reborn under a new domain (aniwatch.to) with a fresh branding.
This suggests that the agreement with Zoro's operator may not have been legally binding, which is typically associated with ACE's actions.
Additionally, the reappearance of former fan-favorite Aniwatch.me (not to be confused with Aniwatch.to) may indicate a step backwards in the fight against piracy.
Another significant closure was that of Anime Kaizoku, a smaller platform. After the animekaizoku.com domain disappeared online due to pressure from ACE, it was recently revived and redirected to Simkl.com, another anime platform that leveraged traffic previously directed to Anime Kaizoku.
The coming months will show how the anime piracy landscape evolves, but one thing is clear: the status quo is unlikely to continue.
YOU ARE BEING FOLLOWED…
Your online activities are tracked by your internet service provider, app/add-on developers and the government using your identifying IP address.
Stream anonymously with Surfshark VPN.
Surfshark encrypts your connection to the internet and masks your IP address and location so you remain anonymous.
Your current identifying IP address: 68.65.122.96
SAVE 82% + GET 2 MONTHS FREE
Surfshark backs its service with a 30-day money-back guarantee.
With Surfshark, you can use your account on an unlimited number of internet-connected devices
The anime piracy scene is remarkably organized, with centralized and sophisticated independent systems ensuring the distribution of content across a range of powered sites.
These facts raise interesting questions about the diversity of sources of pirated content and how this might affect the stability of the anime piracy ecosystem.
Very few pirate platforms host and control large amounts of anime content. One such platform, GogoAnime, provides content to numerous other websites that could be particularly vulnerable to an overnight shutdown.
One domain that no longer serves anime content is BUNNYCDNN.RU, a platform that was once associated with high-traffic anime platforms. After a change of ownership, it is now under the control of MPA/ACE, marking another victory for these anti-piracy groups.
Overall, it will be interesting to see what ultimately happens to the operators of AnimeDao.
We're also excited to see what pirate streaming sites are next on ACE's target list. We will always update our visitors with the latest streaming news as soon as the information is released.
This isn't the first time that big-name streaming sites have been shut down by ACE and other anti-piracy agencies.
More information about this story can be found in the report on TorrentFreak.
Legal streaming options
It is impossible for IPTV Wire to determine if an unverified IPTV service, app, website or add-on has the correct license.
If a streaming site is determined to be illegal, we will notify our users immediately and update reports on our site like this to reflect that information.
Finally the The end user is responsible for all content Access is via free streaming sites, apps, and paid services.
For more information on the legality of IPTV and everything you need to know before streaming, check out our in-depth guide below.
Is IPTV legal? Read this
For 100% verified and legit IPTV providers, see the options below:
fuboTV
fuboTV is one of the most popular paid legal IPTV providers among cable cutters around the world, especially among sports fanatics.
The best part is that fuboTV offers a 7-day free trial for new users! This means that you can easily test the service.
This IPTV service offers three different plans, with the most popular one costing $69.99/month for 115+ channels and DVR.
fuboTV review
fuboTV – Google Play Store
Philo
Philo is a solid option for those who enjoy entertainment and news channels. This service costs $20.00/month for 60+ channels and unlimited DVR.
Just like fuboTV, Philo also offers a 7-day free trial for new users! This is a must when choosing an IPTV provider.
Philo – Google Play Store
Pluto TV
Pluto TV is another popular free and legal IPTV application used by millions of cable cutters.
This free IPTV provider offers hundreds of live channels as well as thousands of movies and TV shows.
Check out our Pluto TV guide below for more information.
How to install Pluto TV APK
Pluto TV – Google Play Store
Related

The official URL for this IPTV service is https://yeah-iptv.com/