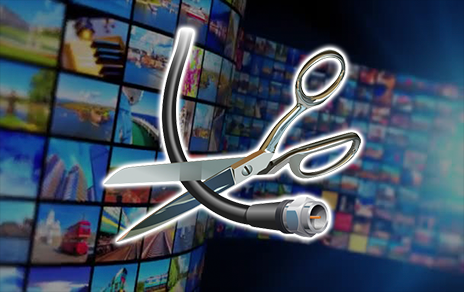 Major Cable Companies All Raise Their Prices for Cable TV – Yeah IPTV
Major cable companies have all raised their prices for cable TV subscriptions.
This year has seen a surge in price hikes across the cable TV sector, with the four major cable TV operators, Comcast, DIRECTV, DISH, and Spectrum, all upping their rates.
In the evolving landscape of TV consumption, the ripples of these increases are felt not only in cable services but have also permeated the streaming service sector.
Business Insider even points out that cable prices have beaten inflation every year for 20 years.
This has impacted millions of customers and changed consumption habits towards inexpensive IPTV services.
Cable TV Price Hikes
Comcast started the year with a revelation of an impending increase in its TV service fees.
Subscribers saw a rise in the Broadcast TV fee to $31.25 a month, coupled with an RSN fee in many areas, totaling an additional $40.31 to the advertised package prices. This meant a base $70 package eventually cost over $110 a month.
Spectrum followed suit with a $ 5-a-month price hike on its TV plans in the summer.
A slew of additional charges, including a $22.20 monthly fee for broadcast TV channels in some markets and a $12 monthly DVR service fee, were added to the advertised price of Spectrum's TV package.
DISH also announced its price adjustment, with a $5 increase on all its packages and a jump in the late fee to $12 in almost all states.
The alterations meant the Top 120+ channels package would now start at $97.99 a month and The Everything Pack at $142.99 a month.
DIRECTV wasn't left behind either, raising its TV packages by $5, $8, or $10 a month, based on the chosen package.
LEGAL DISCLAIMER: Yeah IPTV does not own or operate any IPTV service or streaming application. We do not host or distribute any applications. We do not verify whether IPTV services or app developers carry the proper licensing. The end-user shall be solely responsible for media accessed through any device, app, addon, or service mentioned on our Website.

For 100% legal IPTV service, Yeah IPTV recommends Vidgo.
A similar sentiment resonated in DIRECTV's statement like other companies, attributing the increase to the rising costs of programming and higher-than-normal inflation across suppliers.
The Impact and Industry Response
These hikes have not been received well by consumers, and major cable TV companies have been engaging in robust measures to mitigate them.
Spectrum and DIRECTV, for instance, experienced significant blackouts with Disney and Nexstar, respectively. However, such endeavors are likely just delay tactics in the inevitable surge of cable TV bills.
The Implications
These price hikes reflect a broader economic environment marked by inflation and rising costs.
The relentless climb of service costs affects consumers' spending, forcing a meticulous reassessment of subscription choices and encouraging a hunt for savings and value in the crowded market.
Consumers' Perspectives and Choices
For savvy cord-cutters, comparing the different price increases can help maximize savings.
The hike on DIRECTV's most popular plan, for example, is slightly more than YouTubeTV's $8 increase, implying a potential for more savings despite the general uptrend in costs.
In an era where every cent counts, exploring various options and being strategic in subscription choices can offer some respite in the face of relentless price hikes.
Final Thoughts
The ongoing scenario of price hikes across cable and streaming services has broad implications.
YOU'RE BEING TRACKED…
Your online activity is tracked by your Internet Service Provider, app/addon devs, and government through your identifying IP address.
Stream anonymously by using Surfshark VPN.
Surfshark will encrypt your connection to the Internet and mask your IP address and location so you will become anonymous.
Your Current Identifying IP Address: 68.65.122.96
SAVE 82% + GET 2 FREE MONTHS
Surfshark backs their service with a 30-day money back guarantee.
Surfshark allows you to use your account on unlimited Internet-connected devices
It underscores the urgent need for a balance between content creation, pricing strategies, and consumer demands and preferences.
The evolving TV consumption landscape is a battleground where companies, in their pursuit of profitability, must tread carefully to sustain consumer interest and loyalty.
The relentless surge in prices is a wake-up call for consumers to re-evaluate their subscriptions and spending on cable and streaming services.
Every price hike, big or small, impacts household budgets and necessitates meticulously considering the value derived from each subscription.
For more information on this story, refer to the report from CordCutterNews.
Related

The official URL for this IPTV service is https://yeah-iptv.com/