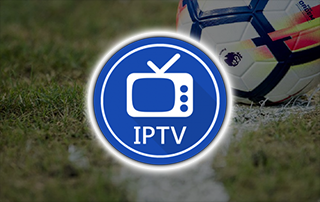 Pirate IPTV Blocking Order Granted to the Premier League – Yeah IPTV
The Premier League has been granted a Pirate IPTV Blocking Order with the help of Sky.
In recent developments within the UK broadcasting world, both Sky and the Premier League have acquired piracy-blocking orders from the High Court, indicating a relentless drive to protect their content against unauthorized access.
While the specifics of these injunctions are yet to be disclosed publicly, the limited information available offers a glimpse into their likely implications and what this could mean for the future of piracy control.
Last week, news broke that Sky, a renowned UK pay-TV broadcaster, had successfully obtained a unique blocking injunction from the High Court in London.
This order empowers the country's leading Internet Service Providers (ISPs) to prevent access to pirate IPTV services selected by Sky.
The injunction aims to shield Sky's most lucrative football games and linear content aired on channels like Sky Atlantic from piracy.
The Premier League, a global giant in football broadcasting, was hot on Sky's heels, securing its IPTV blocking order shortly after.
Given the previous trend, this appears to be a strategic extension of earlier obtained orders. An injunction covering the 2019/2020 season ended on July 27, 2020, but it was quickly succeeded by a "sealed order" for the 2020/2021 season.
Despite the absence of new official orders, blocking continued for the 2021/2022 and 2022/2023 seasons, sanctioned by the High Court.
The latest injunction allows the Premier League to block pirate IPTV services for the upcoming 2023/2024 and 2024/2025 seasons.
In terms of the time period, Sky's injunction seems to cover a much shorter span, effective for August, September, October, and November 2023.
LEGAL DISCLAIMER: Yeah IPTV does not own or operate any IPTV service or streaming application. We do not host or distribute any applications. We do not verify whether IPTV services or app developers carry the proper licensing. The end-user shall be solely responsible for media accessed through any device, app, addon, or service mentioned on our Website.

For 100% legal IPTV service, Yeah IPTV recommends Vidgo.
An interesting element of the Sky order is the explicit naming of six pirate IPTV services: BunnyStream, Enigma Streams, GenIPTV, CatIPTV, GoTVMix, and IPTVMain.
Sky's most recent move isn't the broadcaster's first venture into ISP blocking orders. It had previously collaborated with the Motion Picture Association (MPA) in 2022.
However, in the latest July order, the broadcaster seems to have acted independently. Although the rationale behind Sky's decision to block Premier League games – already under blocking purview – remains unclear, it may reveal more about their strategic approach in the future.
The targeting of specific services such as BunnyStream, GenIPTV, and IPTVMain illustrates a key issue in battling piracy.
With rampant copycat branding and disregard for trademarks, identifying the actual providers becomes an intricate task.
For instance, GenIPTV has been a target of rightsholders for a while, with several domains DNS blocked in Italy under orders from the Italian regulator AGCOM.
Sky's interest in these services isn't immediately evident, but the disproportionate use of .co.uk domains among the targets might hint at a concentrated focus on the UK market.
However, it's essential to remember that the actual goal isn't necessarily these consumer-facing websites, but their streaming server IP addresses, at least for the coming months.
YOU'RE BEING TRACKED…
Your online activity is tracked by your Internet Service Provider, app/addon devs, and government through your identifying IP address.
Stream anonymously by using Surfshark VPN.
Surfshark will encrypt your connection to the Internet and mask your IP address and location so you will become anonymous.
Your Current Identifying IP Address: 68.65.122.96
SAVE 82% + GET 2 FREE MONTHS
Surfshark backs their service with a 30-day money back guarantee.
Surfshark allows you to use your account on unlimited Internet-connected devices
In conclusion, these new High Court injunctions mark another crucial chapter in the ongoing battle against piracy. Sky and the Premier League's efforts illustrate their commitment to protecting their content from unauthorized use.
As the landscape of digital piracy continues to evolve, we can expect rightsholders to employ increasingly sophisticated measures in their fight against piracy.
Time will tell how these injunctions shape the future of IPTV services and content piracy.
For more information on this story, you can view official DMCA requests and the original report on TorrentFreak.
Legal IPTV Streaming Options
It's impossible for IPTV Wire to determine whether unverified IPTV services, apps, websites, or add-ons hold the proper licensing.
If and when an IPTV service is deemed illegal, we notify our users immediately and update reports on our website like this one to reflect that information.
In conclusion, the end-user is responsible for all content accessed through free IPTV apps and paid services.
See our detailed guide below for more information on the legality of IPTV and everything you need to know before streaming.
Is IPTV Legal? Read This
For 100% verified and legal IPTV providers, see the options listed below:
fuboTV
fuboTV is one of the most popular paid legal IPTV providers among cord-cutters around the globe, especially sports fanatics.
The best part is fuboTV offers a 7-Day Free Trial for new users! This means you can try the service hassle-free.
This IPTV service offers three different plans with the most popular for $69.99/month for over 115 channels and DVR.
fuboTV Review
fuboTV – Google Play Store
Philo
Philo is a solid option for those who enjoy entertainment and news channels. This service costs $20.00/month for over 60 channels and unlimited DVR.
Just like fuboTV, Philo also offers a 7-Day Free Trial for new users! This is a must-have feature when choosing any IPTV provider.
Philo – Google Play Store
Pluto TV
Pluto TV is another popular free and legal IPTV application used by millions of cord-cutters.
This free IPTV provider offers hundreds of live channels along with thousands of movies and TV shows.
Check out our Pluto TV guide below for more information.
How to Install Pluto TV APK
Pluto TV – Google Play Store
Related

The official URL for this IPTV service is https://yeah-iptv.com/