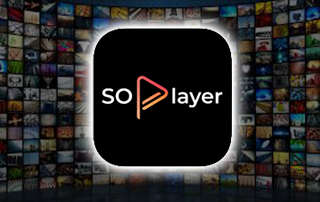 SoPlayer IPTV – How to Install on Firestick for Live TV (2023) – Yeah IPTV
This guide shows the installation SoPlayer IPTV on Firestick/Fire TV, Android and more.
SoPlayer is one of the best IPTV players to stream live channels.
Many users combine this app with live TV services and free M3U playlists to enhance their streaming experience.
With this live TV app on your device, you can easily enjoy your favorite IPTV service!
How to install SoPlayer on Firestick – video tutorial
Below we have provided a video and screenshot guide on how to install the latest version of SoPlayer on Firestick.
We recommend watching the video first and then checking out the screenshots for more details.
SoPlayer is a live TV player that needs an M3U URL of your current IPTV provider to create a playlist.
Since most IPTV services provide credentials via an M3U URL, SoPlayer is a great option for playback.
Once you get familiar with SoPlayer's interface, you'll find that navigation may be faster than other programs.
IMPORTANT: We highly recommend using a VPN with these IPTV players when pairing with unverified providers. Please see the link below for more information.
LEGAL DISCLAIMER: Yeah IPTV does not own or operate any IPTV service or streaming application. We do not host or distribute applications. We do not verify that IPTV services or app developers have the correct license. The end user is solely responsible for the media accessed through any device, app, add-on or service mentioned on our website.

For a 100% legal IPTV service, IPTV recommends WIRE vidgo.
Best VPN for IPTV
Since this live TV player is not available in the Amazon App Store, it must be sideloaded onto your Fire TV device using the Downloader app.
The following steps will show you how to install this live TV player using an Amazon Firestick Max. The same process works on all models of the Amazon Firestick, Fire TV, and Fire TV Cube.
If you are using an Android device like NVIDIA Shield, Chromecast, Tivo Stream 4K, Android TV boxes, phones or tablets, you can download this app from Google Play Store.
SoPlayer – Google Play Store
How to Install SoPlayer IPTV on Firestick (Screenshot Guide)
1. Install the Downloader app from your app store (Amazon or Google Play) and enable apps from unknown sources in your device's settings.
If you haven't already done so, please watch the tutorial below, which will walk you through this simple process.
How to install Downloader app
2. Start the downloader
YOU ARE BEING FOLLOWED…
Your online activities are tracked by your internet service provider, app/add-on developers and the government using your identifying IP address.
Stream anonymously with Surfshark VPN.
Surfshark encrypts your connection to the internet and masks your IP address and location so you remain anonymous.
Your current identifying IP address: 68.65.122.96
SAVE 82% + GET 2 MONTHS FREE
Surfshark backs its service with a 30-day money-back guarantee.
With Surfshark, you can use your account on an unlimited number of internet-connected devices
3. Click Allow
4. click OK
5. Click on the URL field
6. Enter the following URL and click Go – https://m.apkpure.com/soplayer/com.soplayer.android
Note: This can also be installed via the quick links code 298344
7. Scroll down and click Download APK.
8th. Wait for the app to install.
9. Click Install.
10 Click Open or Done.
11. Launch the app and you should get a message about updating. Click To update.
12. Click Download and wait a minute for the application to update.
13. Launch the updated version of SoPlayer.
14 Choose a light or dark interface.
15 Then enter your Live TV Provider ID and click Submit.
That's it! The SoPlayer IPTV player installation is now complete.
Is SoPlayer legal?
While the SoPlayer application is 100% legal to install and use, some of the unverified services that you can pair with this tool have questionable legal status.
It is impossible for IPTV Wire to determine if an unverified IPTV service has the correct license.
If an IPTV service is determined to be illegal, we will notify our users immediately and update reports on our website to reflect this information.
In summary, the end user is responsible for all content accessed through free IPTV apps and paid services.
Best Legal IPTV Alternative
IPTV Wire recommends using 100% legal and verified IPTV providers. Here are our recommendations for legal IPTV services.
#1 Legal IPTV Service – Vidgo
Best Legal IPTV Providers
All in all, SoPlayer is a must-have if you use IPTV service on Firestick/Fire TV or Android device!
frequently asked Questions
What is SoPlayer IPTV?
SoPlayer is a popular IPTV player that can be paired with any IPTV service for an enhanced streaming experience.
Is SoPlayer IPTV legal?
Yes. This app is 100% legal to install and use.
Is this IPTV player safe?
Yes, this app is safe to install and use. This app is available in the Amazon App Store or Google Play Store.
What devices can this IPTV player be installed on?
This app can be installed on any device running the Android operating system. This includes the Amazon Firestick, Fire TV, and any Android device.
Can I use SOPlayer for free?
This live TV player is a free application but does not provide any content itself. To stream content through this live TV player, you need a subscription from a service provider that supports this application. The cost of this depends on the service provider.
How can I get help with SOPlayer?
If you're having technical issues with SOPlayer, you first need to make sure your internet connection is stable and your device meets the app's system requirements. You can also try uninstalling and reinstalling the app. If the problems persist, you should contact your service provider or check the official website for more technical support and troubleshooting tips.
Why does SOPlayer need vendor codes?
SOPlayer requires provider codes as it is not a standalone streaming service but a media player application. The provider codes, which are typically a device code and a provider ID, are required to connect to your service provider's servers so that you can stream content through the application.
Can I use SOPlayer without an internet connection?
No, an active internet connection is required to use SOPlayer. Since this live TV player is primarily designed for IPTV, it needs to be connected to the internet to stream the content. Make sure your internet speed is good enough for streaming to avoid buffering or other playback issues.
Related

The official URL for this IPTV service is https://yeah-iptv.com/