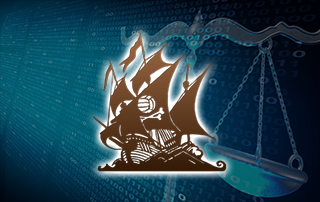 SportsBay Ordered to Pay Half a Billion Dollars in Piracy Damages – Yeah IPTV
The once-popular SportsBay streaming site has been ordered to pay almost half a billion dollars in piracy damages to DISH Network.
In the digital age, the boundaries of content streaming and intellectual property have been continuously tested, culminating in various lawsuits worldwide.
One such prominent case in 2021 was between DISH Network, Sling TV, and operators of four unlicensed sports streaming sites. This legal dispute recently concluded, awarding almost half a billion in damages.
Background of the SportsBay Case
In July 2021, DISH Network and Sling TV launched a copyright lawsuit against the anonymous operators of four streaming websites: SportsBay.org, SportsBay.tv, Live-NBA.stream, and Freefeds.com.
The principal contention was that these websites had unlawfully circumvented DISH's security measures to stream its content, thus violating the Digital Millennium Copyright Act (DMCA).
The Allegations
According to the complaint, these operators not only bypassed security measures but also provided technologies enabling this circumvention, infringing on provisions 17 U.S.C. § 1201(a)(1)(A) and 17 U.S.C. § 1201(a)(2).
DISH and Sling sought several remedies, including a permanent injunction, control over the defendants' domain names, and hefty damages – up to $2,500 for each DMCA violation.
By September 2021, to identify these anonymous operators, District Judge Charles Eskridge permitted DISH to serve subpoenas on various third-party service providers.
Following this move, all the websites listed in the complaint vanished.
Identifying the Defendants
DISH's subsequent investigations and data from the third-party service providers named two men from Buenos Aires, Argentina, as the operators of the SportsBay sites.
Juan Barcan and Juan Nahuel Pereyra were identified via their PayPal accounts used for transactions with domain and hosting services.
LEGAL DISCLAIMER: Yeah IPTV does not own or operate any IPTV service or streaming application. We do not host or distribute any applications. We do not verify whether IPTV services or app developers carry the proper licensing. The end-user shall be solely responsible for media accessed through any device, app, addon, or service mentioned on our Website.

For 100% legal IPTV service, Yeah IPTV recommends Vidgo.
DISH then sought international assistance to formally serve them under the Hague Convention.
However, the delivery was only successful for Pereyra. Barcan, on the other hand, was served through a Gmail address connected to the contentious domain names.
Both men failed to respond, leading DISH to seek a default judgment.
Mechanism of Violation
The core of DISH's argument was the method employed by the defendants. The process began when a user clicked on a channel on the SportsBay websites.
This action would embed content from Freefeds.com within the site, which would then connect to Sling's server, fetching encrypted programming.
Furthermore, the Freefeds.com iframe would connect to the Live-nba.stream server to obtain decryption keys, making the Sling content viewable.
DISH stressed that every time a user accessed Sling programming via these links, the Live-nba.stream website was utilized to decrypt the content.
Counting each such incident as a DMCA violation, over six months, the site recorded nearly 2.5 million visits from the U.S., translating into significant potential damages.
The Verdict
DISH proposed damages amounting to $493,850,000 based on minimum statutory damages for each violation.
YOU'RE BEING TRACKED…
Your online activity is tracked by your Internet Service Provider, app/addon devs, and government through your identifying IP address.
Stream anonymously by using Surfshark VPN.
Surfshark will encrypt your connection to the Internet and mask your IP address and location so you will become anonymous.
Your Current Identifying IP Address: 68.65.122.96
SAVE 82% + GET 2 FREE MONTHS
Surfshark backs their service with a 30-day money back guarantee.
Surfshark allows you to use your account on unlimited Internet-connected devices
District Judge Charles Eskridge agreed, delivering a landmark decision. He imposed a permanent injunction preventing the defendants, and anyone associated with them, from bypassing any security measures set by DISH or Sling.
More strikingly, he awarded DISH the requested $493,850,000 in damages against the two identified defendants for the extensive DMCA violations.
Final Thoughts
This case underscores the ramifications of copyright infringement in the digital era. With technology evolving rapidly, content providers are vigilant and prepared to defend their intellectual property rights.
The verdict also serves as a deterrent for potential infringers, highlighting the severe legal and financial consequences of such actions.
For more information, refer to the official legal documentation (PDF) and the report on TorrenFreak.
This is not the first time we have seen DISH Network target IPTV services.
Legal IPTV Streaming Options
IPTV Wire can't determine whether unverified IPTV services, apps, websites, or add-ons hold the proper licensing.
If and when an IPTV service is deemed illegal, we notify our users immediately and update reports on our website like this one to reflect that information.
In conclusion, the end-user is responsible for all content accessed through free IPTV apps and paid services.
See our detailed guide below for more information on the legality of IPTV and everything you need to know before streaming.
Is IPTV Legal? Read This
For 100% verified and legal IPTV providers, see the options listed below:
fuboTV
fuboTV is one of the most popular paid legal IPTV providers among cord-cutters around the globe, especially sports fanatics.
The best part is fuboTV offers a 7-Day Free Trial for new users! This means you can try the service hassle-free.
This IPTV service offers three different plans with the most popular for $69.99/month for over 115 channels and DVR.
fuboTV Review
fuboTV – Google Play Store
Philo
Philo is a solid option for those who enjoy entertainment and news channels. This service costs $20.00/month for over 60 channels and unlimited DVR.
Just like fuboTV, Philo also offers a 7-Day Free Trial for new users! This is a must-have feature when choosing any IPTV provider.
Philo – Google Play Store
Pluto TV
Pluto TV is another popular free and legal IPTV application used by millions of cord-cutters.
This free IPTV provider offers hundreds of live channels along with thousands of movies and TV shows.
Check out our Pluto TV guide below for more information.
How to Install Pluto TV APK
Pluto TV – Google Play Store
Related

The official URL for this IPTV service is https://yeah-iptv.com/