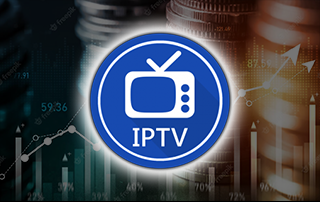 The cost of running Britain's largest pirate IPTV service is revealed – Yeah IPTV
Have you ever wondered what it costs to run a massive IPTV pirate operation? Long after the Flawless IPTV operators faced prosecution, the cost of running their IPTV service was revealed.
A few weeks ago we saw the conviction of five people in what was the culmination of the UK's largest IPTV prosecution to date.
The main focus of this in-depth investigation was on Flawless IPTV and its operations from August 2016 to May 2018.
Flawless IPTV provided services to around 42,000 direct customers during this period, charging around £10 a month from each. This was the UK's most popular IPTV service at the time.
The service also employed about 100 resellers who were free to set their own prices. These resellers had around 20,000 subscribers, from whom Flawless received a £6 discount per subscription each month.
Prosecutors estimated Flawless grossed around £4.6million. However, this was just an educated guess as the actual number could be higher.
The uncertainty resulted from Flawless' decision to accept Bitcoin payments from subscribers starting in 2018, making it impossible to obtain concrete evidence of the total amount received.
While revenue was difficult to ascertain, the service's expenses were carefully documented.
Cost of running a flawless IPTV service
Records of bank and PayPal accounts showed payments to multiple companies worldwide, providing insight into Flawless' operating costs and the distribution of payments to different individuals and companies.
Employees
Between August 2016 and May 2018, Flawless IPTV employed at least 23 people in addition to the six main operators.
Investigation records showed that total payments to these employees exceeded £439,300, representing the largest expense to the operation.
infrastructure
In addition, any IPTV operation requires two critical components: a provision of pirate streams and servers to distribute those streams to subscribers.
LEGAL DISCLAIMER: Yeah IPTV does not own or operate any IPTV service or streaming application. We do not host or distribute applications. We do not verify that IPTV services or app developers have the correct license. The end user is solely responsible for the media accessed through any device, app, add-on or service mentioned on our website.

For a 100% legal IPTV service, IPTV recommends WIRE vidgo.
Media reports highlighted Flawless using its own methods of sourcing streams from legal providers as well as buying from "wholesale" pirate stream providers.
For the reasons mentioned above, the names of the stream providers are also blacked out here. However, that includes what is probably the world's largest wholesale supplier of pirated IPTV.
hosting
Flawless' second largest expense item after employee salaries was hosting providers.
These providers, which included well-known international groups, received over £281,600 for their services between February 2017 and April 2018. None of them have been accused of wrongdoing.
Adding to these high costs, Flawless also spent £28,000 on app development, around £12,200 on Xtream Codes (which closed in 2019), £9,500 on card-sharing providers, £3,600 on sky-viewing card providers and £1,200 for the billing platform WHMCS.
Over its 22-month lifespan, Flawless spent at least £818,200 on staff and suppliers, averaging around £37,200 a month to keep operations online.
However, the actual costs, which went beyond monetary expenses, were significantly higher.
This investigation and prosecution highlights the complicated financial operations of major digital piracy services, and the successful outcome demonstrates regulators' commitment to curbing such illegal activities.
The harsh penalties imposed on the five men behind Flawless IPTV are a stark reminder of the legal ramifications associated with digital piracy.
For more information on this story, see the original report on TorrentFreak.
YOU ARE BEING FOLLOWED…
Your online activities are tracked by your internet service provider, app/add-on developers and the government using your identifying IP address.
Stream anonymously with Surfshark VPN.
Surfshark encrypts your connection to the internet and masks your IP address and location so you remain anonymous.
Your current identifying IP address: 68.65.122.96
SAVE 82% + GET 2 MONTHS FREE
Surfshark backs its service with a 30-day money-back guarantee.
With Surfshark, you can use your account on an unlimited number of internet-connected devices
After doing more research on IPTV companies and resellers, we were stunned to find this video on YouTube.
Legal IPTV streaming options
It is impossible for IPTV Wire to determine if an unverified IPTV service, app, website or add-on has the correct license.
If an IPTV service is determined to be illegal, we will notify our users immediately and update reports on our website like this to reflect that information.
Finally the The end user is responsible for all content Access is via free IPTV apps and paid services.
For more information on the legality of IPTV and everything you need to know before streaming, check out our in-depth guide below.
Is IPTV legal? Read this
For 100% verified and legit IPTV providers, see the options below:
fuboTV
fuboTV is one of the most popular paid legal IPTV providers among cable cutters around the world, especially among sports fanatics.
The best part is that fuboTV offers a 7-day free trial for new users! This means that you can easily test the service.
This IPTV service offers three different plans, with the most popular one costing $69.99/month for 115+ channels and DVR.
fuboTV review
fuboTV – Google Play Store
Philo
Philo is a solid option for those who enjoy entertainment and news channels. This service costs $20.00/month for 60+ channels and unlimited DVR.
Just like fuboTV, Philo also offers a 7-day free trial for new users! This is a must when choosing an IPTV provider.
Philo – Google Play Store
Pluto TV
Pluto TV is another popular free and legal IPTV application used by millions of cable cutters.
This free IPTV provider offers hundreds of live channels as well as thousands of movies and TV shows.
Check out our Pluto TV guide below for more information.
How to install Pluto TV APK
Pluto TV – Google Play Store
Related

The official URL for this IPTV service is https://yeah-iptv.com/