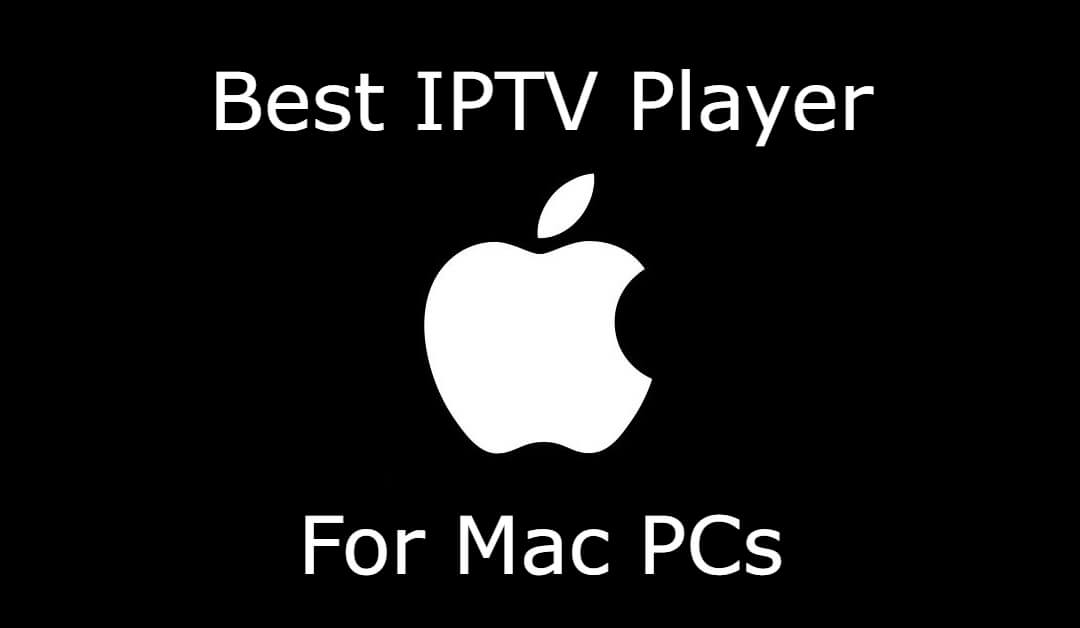 Top 12 IPTV Players for Mac to Stream Live TV – Yeah IPTV
As we all know, cable TV prices are on the rise. So now people are drifting more towards IPTV. It uses internet protocol to transmit live and on-demand content at a comparatively lower cost. Luckily, many IPTV providers are compatible with most devices, including Mac devices. To stream content in an IPTV player, we need credentials or an M3U URL from an IPTV service provider. Likewise, many IPTV player apps are available for Mac PC.
The App Store is pre-installed on Mac PCs. With it, you can install apps and games for your Mac PC. Free and paid IPTV players are available on the Mac App Store. Here we have listed the best IPTV player for Mac to stream live TV channels and on-demand video content from your IPTV provider.
List of Best IPTV Players for Mac
VLC
VLC IPTV Player is one of the most popular devices including Mac and Windows PC. You can use this media player to watch your offline saved files and IPTV video content. It is a popular and reliable media player that supports video and audio files of any format. You can download VLC for your Mac from the official website. Unfortunately, the VLC app is not available in the Mac's App Store. So, if you want, you can download the VLC plugin using your web browser.
GSE SMART IPTV
If your IPTV provider works with M3U URL link, GSE SMART IPTV is the best IPTV player for your Mac. In GSE SMART IPTV you can use M3U URL from any IPTV provider. The only downside of this IPTV player is that it doesn't support IPTV credentials. So if your IPTV provider only offers credentials, GSE SMART IPTV is not for you. With the GSE SMART IPTV you can manage more than one IPTV playlist. The app also comes with Chromecast support, making it easy for us to control the IPTV.
IPTV Smarters Pro
IPTV Smarters Pro is a feature rich and modern IPTV player app. Aside from all the common features, the IPTV app offers multi-screen support, live TV recording, parental controls, dynamic language switching, VPN integration, and more. Additionally, if your IPTV provider has an EPG guide, you can upload the guide to the IPTV Smarters Pro app. This IPTV Smart Pro Player is available for free.
code
If your IPTV has add-on support, Kodi is the must-have IPTV player on your Mac PC. In Kodi, you can install thousands of add-ons and easily manage those add-ons. Additionally, some IPTV providers like Dexter IPTV and Eternal IPTV offer Kodi in addition to media player apps. Kodi allows you to install these add-ons and stream IPTV video content. Additionally, you can install Kodi Media Player app on Mac PC from macOS X.
IPgroove pro
IPgroove pro is a paid IPTV player app for Mac PC. When the app is paid, you get advanced features like favorites list, sync remote playlists, customize interface with different themes and colors, search live TV channels and more. You can install IPgroove pro on your Mac PCs from macOS 10.12 and higher. As with the GSE SMART IPTV app, you can only stream videos using the M3U URL.
IPTV player
IPTV Player by Luong Hoang is a free IPTV media player app available for iPhone, iPad, Apple TV and Mac. Media player app can stream video from IPTV links like M3U, XSPF and JSPF. This is one of the few media player apps that offers AirPlay support. Like Spotify, you can share your customized playlist with your friends. The app also has built-in parental controls. If you want, you can get the paid version of IPTV Player Pro for $5.99.
KM player
Like VLC Media Player, KM Player can play IPTV videos. KM Player is a lightweight media player compared to VLC and other media players. KM Player allows you to stream IPTV videos in 4K format. The video player can download video titles from M3U URL. To install KM Player, your Mac PC should have OS X 10.6 or later and more than 178MB of free disk space.
247 IPTV Player
247 IPTV Player is best suited for iPhones. However, if you have a Mac PC with an M1 chip, you can install 247 IPTV Player. If not, your Mac should have macOS 11 and later. 247 IPTV is the only IPTV that offers both video content and a video player for Mac. In the 247 IPTV Player app, you can log in with either credentials or the M3U URL. However, the 247 IPTV Player only accepts the 247 IPTV credentials.
5KPlayer
5KPlayer is a feature-rich media player app just like VLC media player app. You can stream videos from YouTube, IPTV Link and embedded videos in the video player. In addition, the 5K Player comes with AirPlay support, an audio player plugin, UHD streaming and more. You can download 5K player on your Mac PC for free. Considering all the features available in 5K Player app, it is a lightweight video player app for Mac. It only occupies 70 MB of your free storage space.
Intelligent IPTV
The Smart IPTV would need the MAC address of the device and an M3U URL from the IPTV provider to activate on their official website. However, it is compatible with most devices including Android, Mac, Firestick, Windows and more. It is available on Mac's official App Store. In addition, it supports multiple features like EPG support, subtitling, M3U playlist file support and more. It also has AirPlay function to support and stream IPTV content on TV.
Mega IPTV
Mega IPTV is an M3U player app. The app only supports M3U URL; other IPTV links cannot be streamed in Mega IPTV app. Although Mega IPTV is designed for iPad, you can use the IPTV player on your Mac. Mega IPTV player app allows you to download videos to watch offline. The minimum requirement for the Mega IPTV app is macOS 11 and above and with an M1 chip. Mega IPTV is available for free on the Mac App Store.
plex
Plex IPTV is a streaming service and server media player that allows us to watch better quality content. This app is free to download for your Mac device and many other streaming devices. However, there are some feature limitations when using a free version of Plex. So you have to pay for the premium to access most of the features. You can just add the m3u link and watch the content immediately.
Use VPN while streaming IPTV
Establish a VPN connection while watching IPTV videos, regardless of your device. Although Apple devices are designed for security features, you must use VPN to stay protected. Premium VPNs like ExpressVPN and CyberGhost VPN protect your IP address and spoof your geolocation. Buy one of the subscriptions available on the VPN website.
These are the best IPTV player apps available for Mac PC. Install any IPTV player apps on your Mac and stream video content from your IPTV provider. We recommend that you select an app available in the Mac App Store. Installing apps from websites can damage your device with virus and malware attacks.

The official URL for this IPTV service is https://yeah-iptv.com/