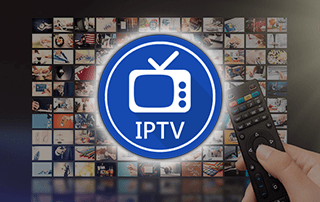 What is IPTV? Your Complete Guide to Internet Protocol Television – Yeah IPTV
What is IPTV? This complete guide answers this question and covers everything you need to know about live television.
IPTV stands for Internet Protocol Television. In other words, watching live TV through the internet.
This new technology is replacing the traditional cable and satellite television services for many families around the world.
How to Setup IPTV – Complete Guide
📺 ATTENTION IPTV SERVICE PROVIDERS: Click/Tap here to submit your IPTV Service for an in-depth review by the Yeah IPTV team. Enjoy thousands if not millions of referrals from this unbiased review process. Best of all, it's 100% FREE!
Those using IPTV providers instead of cable or satellite packages can save thousands of dollars each year on their bills.
The majority of IPTV services provide thousands of live TV channels, VOD options, no contracts, month-to-month plans, free M3U playlists, Xtream Codes login, and much more.
Best IPTV Services
Many of these services even offer major sports packages for football, soccer, basketball, baseball, hockey, and weekend PPV events.
Many users of sports streaming websites have now turned to IPTV services for reliability and less buffering.
There are literally thousands of live TV services available for purchase through the Internet.
There are also a ton of Free IPTV options including Kodi.
Best Kodi Addons for Live TV
Best Kodi Sports Addons
LEGAL DISCLAIMER: Yeah IPTV does not own or operate any IPTV service or streaming application. We do not host or distribute any applications. We do not verify whether IPTV services or app developers carry the proper licensing. The end-user shall be solely responsible for media accessed through any device, app, addon, or service mentioned on our Website.

For 100% legal IPTV service, Yeah IPTV recommends Vidgo.
IPTV providers are usually available as stand-alone apps that work best on inexpensive Android-based streaming devices such as Amazon Fire TV Stick, Android TV Boxes, or any IPTV Box.
Unfortunately, Roku users do not have access to most live TV services because these devices use a closed operating system.
This means Roku devices do not have the ability to allow unknown sources to sideload IPTV applications.
Luckily, we have found a workaround for this that can help Roku users stream live TV on their devices.
Since many of these live TV applications aren't available in the Amazon App Store or Google Play Store, they must be side-loaded onto streaming devices using a tool called Downloader.
This is commonly referred to as jailbreaking a firestick which is the most popular device for IPTV users.
This guide will answer the question of What is IPTV with complete details about services, how to use them, and much more.
We will also show you how to safely use IPTV to ensure your privacy when streaming live television.
YOU'RE BEING TRACKED…
Your online activity is tracked by your Internet Service Provider, app/addon devs, and government through your identifying IP address.
Stream anonymously by using Surfshark VPN.
Surfshark will encrypt your connection to the Internet and mask your IP address and location so you will become anonymous.
Your Current Identifying IP Address: 68.65.122.96
SAVE 82% + GET 2 FREE MONTHS
Surfshark backs their service with a 30-day money back guarantee.
Surfshark allows you to use your account on unlimited Internet-connected devices
What is IPTV? The Basics
Prior to diving into specific live TV services, apps, players, etc., it's important to discuss the basics of IPTV.
As mentioned previously, IPTV is the acronym for Internet Protocol Television.
Unlike old methods of watching live television, IPTV does not require a cable box or satellite dish for broadcasts.
Instead, IPTV is installed as an application on any device including streaming devices, phones, tablets, computers, and more.
This means you are not locked into one location and can view live television no matter your location.
Most providers have an app or IPTV APK that you can install on your preferred device to stream live content, VOD, and more.
It's important to mention that using a live TV service will require a high-speed internet connection for streaming.
Most live TV providers will require at least 8 Mbps download speed to stream live content.
Continue below for more detailed information on IPTV services including the most popular options used by cord-cutters.
IPTV Services
As stated above, there are thousands of IPTV services available today that vary in features such as channels, settings, and other offerings.
IPTV Wire has classified IPTV services into two different categories – Verified and Unverified.
Verified Live TV Services
A verified IPTV service is one that has been "verified" by a reputable app store such as Amazon, Apple, or Google Play.
We can be sure that these services are legal because they are readily available for installation directly from these trusted App Stores.
Examples of verified live TV providers include Vidgo, Locast TV, YouTube TV, Pluto TV, Philo, XUMO, Hulu, VUit, Local Now, and several other well-known services.
These are best known for providing a convenient way to Stream Local Channels on any device.
See our list of Best Legal IPTV Providers to find well-known verified services currently available, both free and paid.
Unverified Live TV Services
Unverified live TV services on the other hand are services that are not available within a reputable app store. Oftentimes, users must sideload these 3rd party apps to their streaming devices for use.
It is impossible to know whether or not these services have the legal licensing to deliver the content, so IPTV Wire refers to them as "unverified" services.
Therefore, using a Virtual Private Network (VPN) is a must to ensure your privacy if deciding to use unverified IPTV services.
Best VPN for IPTV
Because we don't know who is operating these services, we want to protect our data and privacy and the best way to do so is with a VPN.
Choosing IPTV Services
When choosing an IPTV service, users should consider numerous factors that cater to the buyer's preference.
With so many live TV services to choose from, there are a few important factors to note when determining the best provider for you.
Some important factors to look for when searching for live TV providers include:
Channel selection
VPN compatibility
IP location locked
Price
Payment methods
Customer support
App compatibility
Month-to-month plans
Number of connections
As seen towards the top of this resource guide, our site has put together a huge list of the best IPTV services.
This popular guide has been accessed by thousands of visitors and includes over 100 services to choose from.
Best IPTV Services
A few well-known IPTV providers include the following:
Apollo Group TV
Apollo Group TV is another well-known provider offering over 1,000 channels for $24.99/month.
Visit our review below for more information on this service.
Apollo Group TV Review
Xtreme HD IPTV
Xtreme HD is a well-known live TV service with a huge selection of 20,000 plus channels.
You can check out our full review below for more information on the service.
Xtreme HD IPTV Review
How to Protect Yourself When Using IPTV
One of the most important factors when using IPTV Services is to ensure your safety when streaming.
Because there are thousands of IPTV providers, it is impossible for us to determine whether they carry the proper licensing.
If you decide to use an unverified IPTV provider, the best way to protect yourself is through a VPN and by registering anonymously for the live TV service.
Using a VPN will mask your IP address so the IPTV service provider can't personally identify you or collect your data.
It's impossible to know what these unverified IPTV providers are doing with user data. Concerns include copyright infringement, security vulnerabilities with user data, and more.
We've seen recent examples of these security concerns in the news:
Operators of these unverified services have been known to sell this information to third parties or even hand over data to authorities.
Running a VPN will also prevent your ISP from logging what you access through your Internet account. Without a VPN, your ISP can track everything that you access.
A VPN will make it impossible for IPTV providers, hackers, and your Internet Service Provider (ISP) from tracking what you are doing online.
See our detailed VPN guide below for more information on how to protect yourself with streaming live TV online.
Best VPN for IPTV
Is IPTV Legal?
When it comes to the legality of live TV online, IPTV by itself is not illegal.
Watching live television through the Internet has been going on for the past several years, as there are thousands of providers available.
While IPTV providers like fuboTV or YouTube TV are 100% legal, there are thousands of unverified services and "preloaded" boxes that are illegal.
Refer to the section above for more information on the differences between verified vs unverified services.
Since we aren't affiliated with any live TV provider, It's very difficult for us to determine whether an IPTV service holds the proper licensing to broadcast its channels.
For more information on the legality of watching live TV online, visit the link below.
Is IPTV Legal? Read Before Streaming
IPTV Players
This IPTV guide wouldn't be complete without mentioning the important IPTV players and their functionalities.
For a premium viewing experience, many cord-cutters have turned to use an IPTV player.
IPTV players work in conjunction with live TV providers to stream channels in High Definition.
You can find both free and premium IPTV players that come with added features for viewing.
IPTV players provide an easy-to-use interface with channel options and Electronic Program Guide to view options.
Some important factors to look for when searching for live TV players include:
User Interface & Navigation
Playback
Features & Settings
Device compatibility
Recording
External player support
Favorites manager
App compatibility
If you have streamed live TV in the past you are likely familiar with the well-known players.
We have put together a guide below highlighting the best IPTV players that work with nearly any service.
Best IPTV Players
A few well-known IPTV players include the following:
TiviMate
TiviMate is one of the best IPTV players available. Many users pair TiviMate with live TV services to enhance their streaming experience.
This IPTV player includes features like recording, external player support, favorites manager, and much more.
TiviMate Guide
TiviMate – Google Play Store
IPTV Smarters Pro
IPTV Smarters Pro is one of the most popular live tv applications that works with nearly any IPTV service you prefer.
This player has an awesome interface, favorites manager, external player integration, recording, multi-screen, and many more features.
IPTV Smarters Pro Guide
IPTV Smarters – Google Play Store
Perfect Player 
For those who want to use an IPTV Player in various countries, Perfect Player is a fabulous choice.
Perfect Player offers a sleek user interface with a TV Guide and tons of channel options.
Perfect Player APK Guide
Perfect Player – Google Play Store
Some other well-known players include iMPlayer, XCIPTV, Smart IPTV, and more.
These IPTV Players work with nearly any live TV provider and can be installed on your preferred device.
Overall, it is our hope that this guide helped you answer the question – What is IPTV?
Refer to the video below for even more information on IPTV.
What is IPTV? Frequently Asked Questions
What is IPTV?
IPTV stands for Internet Protocol Television or TV that is broadcast via the internet.
Is IPTV Legal?
There are tons of live TV services available, however, not all of them have the proper licensing to stream live channels. Make sure you are using legal options.
Is IPTV Better than Cable?
IPTV is usually cheaper and provides more streaming options than cable with no cords at all!
How do I get IPTV?
There are thousands of live TV Services that users can install on nearly any device including the Amazon Firestick/Fire TV.
Related

The official URL for this IPTV service is https://yeah-iptv.com/