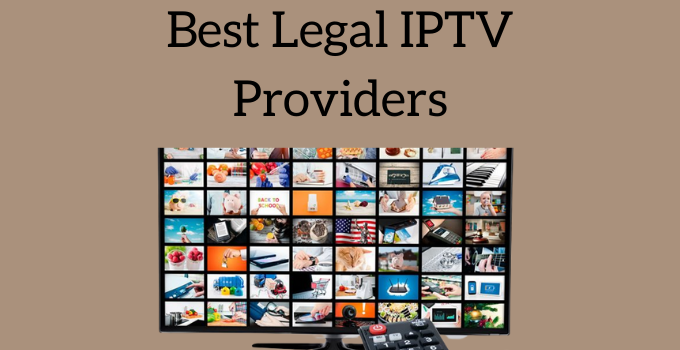 Best Legal IPTV Providers [Free & Paid] – Yeah IPTV
The IPTV providers used to stream live channels, TV shows and on-demand videos online. It can be streamed on devices like Amazon Firestick, Roku, Chromecast with Google TV and other Android TV boxes. There are both paid and free IPTV providers on the market. Since there are many, you will have a hard time choosing the best IPTV provider. That is why we have listed the 20 best IPTV providers in this article. Now we can review the features and choose the best one that suits us. Some IPTV providers also offer free trials so that we can use them and make better decisions.
List of Top 20 Legal IPTV Providers
Below is a list of top 10 paid legal IPTV providers and top 10 free IPTV providers.
Best Paid Legal IPTV Provider
[1] loop
Sling is an app-based TV service that lets you stream live TV and on-demand videos. Sling offers a free trial for new users. You receive 50 hours DVR storage with your subscription, and you can also get 200 hours of DVR storage by adding $5 to your subscription. With the Sling Blue subscription, you can stream Sling on one device at a time, use the Sling Blue stream on three devices at the same time, and stream on four devices at the same time with Sling Orange&Blue. Sling is compatible with Android, iOS, Roku, Fire TV, Chromecast, Cox, Xbox, AirTV Player, airtv, Windows, LG, Samsung, Portal, TiVo, Xfinity and Vizio.
| | |
| --- | --- |
| subscription plan | Price |
| sling orange | $35 |
| sling blue | $35 |
| Sling Orange&Blue | $50 |
[2] vidgo
Vidgo is the best IPTV option to stream live sports, news, local programs and entertainment with 110+ channels. It is compatible with Android and iOS devices, Roku, Fire TV and Apple TV. With its subscription, you can access over 14,000 movies and shows, which you can stream simultaneously on three devices. Over 100 hours of new content is added to Vidgo every day. You can choose your package from one of three great packages.
| | |
| --- | --- |
| subscription plan | Price |
| English premium package | $66.33/Month |
| English Plus Package | $53/Month |
| Spanish Mas package | $25/Month |
[3] fuboTV
fuboTV is also one of the best IPTV providers that offers more than 115 channels including entertainment and sports channels. You can also use the DVR to record your favorite shows and movies. First, you can try the 7-day free trial and then subscribe if you're convinced.
| | |
| --- | --- |
| subscription plan | pricing |
| professional | $69.99/Month |
| elite | $79.99/Month |
| Ultimate | $99.99/Month |
| Latino | $32.99/Month |
[4] Philo
Philo is another IPTV option that is offered 60+ Channels. With it, you can watch live TV channels and stream thousands of movies anywhere, anytime. With the subscription, which costs $25 per month, you can get a 7-day free trial. Also, you can stream Philo TV on three devices at the same time, and you can create 10 profiles per account. Enjoy unlimited DVR and store them up to 1 year. Fubo TV is compatible with Android and iOS devices, Roku, Android TV, Apple TV, Roku and Amazon Fire TV.
[5] AT&T TV
AT&T TV is called DIREC TV Stream these days. DIREC TV streams live sports and classic movies across all devices including Android, iOS, Fire TV, Apple TV, Roku and Samsung Smart TV. You can get unlimited cloud DVR recording and access other apps like Netflix and Pandora. Stream Direct Stream on three devices simultaneously. The number of channels depends on the package you subscribe to.
| | |
| --- | --- |
| subscription plan | Price |
| entertainment package | $69.99/Month |
| choice package | $89.99/Month |
| Ultimate Package | $104.99/Month |
[6] YouTube TV
One of the best IPTV for USA, YouTube TV offers 85+ channels including Fox News, FS1, UNIVISION, MSNBC, Network, TNT and more. YouTube TV lets you stream live sports, news, and entertainment. YouTube TV is compatible with Roku, Chromecast, Apple TV, LG, Samsung, PlayStation, Vizio, TiVo, Xbox One, Fire TV, Andriod and iOS devices.
[7] Hulu Live TV
Hulu Live TV Deals 75+ Channels including sports, entertainment and news. You can stream live, on-demand videos, web series, and premium originals from Hulu. What's more, you can record the live TV with its unlimited DVR and stream it on two devices simultaneously at no extra cost. Get a Hulu Live TV subscription for $69.99 per month. And it's compatible with Android, iOS, PC, Mac, LG, Android TV, Apple TV, Samsung, PlayStation 4 & 5, Nintendo Switch, Roku and Vizio.
[8] Amazon Prime Video
Amazon Prime offers the latest movies, TV shows and originals from Amazon. Here you will find all your favorite channels including Discovery+, Eros Now, Shorts TV, etc. It is compatible with Android and iOS devices, PC, smart TV, smartphone, gaming console and more. Try the free trial first and opt for the paid subscription $179 per month.
[9] DisneyPlus
Disney Plus is an online streaming platform that streams current TV shows and movies, live sporting events and Disney Originals. It is available in 9 languages. You can easily stream Disney Plus on different devices by downloading the app from Google Play Store and App Store. Disney Plus monthly subscription costs $6.99. Before you subscribe, you can enjoy it 7 days Free trial period.
[10] Netflix
Netflix is ​​a streaming service that offers TV shows, movies, documentaries, anime, and more. It is compatible with Smart TVs, PlayStation, Chromecast, Xbox, Apple TV and Blu-Ray players. You can download your favorite shows and movies and watch them offline. You can also create profiles for your children. Netflix subscription starts at $149 per month without a free trial.
The Best Free Legal IPTV Providers
[1] BAD
XUMO offers 180+ free premium channels including breaking news, live events, movies and full tv series. It is located in California. XUMO is compatible with most Android and iOS devices, Sony, Hisense, LG, Vizio and more. If you are outside of the US, you get access to over 190 channels.
[2] Pluto TV
Pluto TV offers premium channels such as Bloomberg, Sky News, RT and Fox Sports News. This free IPTV service provider is compatible with Roku, Amazon Fire TV, Apple TV, Android, Chromecast, Sony, Samsung and Vizio. You can also get the mobile app for Android and iPhone.
[3] Locast
Locast offers hundreds of local channels including sports, news and entertainment. This IPTV service provider is currently unavailable. It's available in 50 cities across the US including Dallas, Los Angeles, Denver, New York and more. Locast is currently closed.
[4] Distribution TV
Distro TV offers live and on-demand video including hundreds of local channels, movies, and fun and games. Access is free and you can download the app and watch Distro TV on Fire TV, LG, iOS, Android, Roku, Android TV, Apple TV, and Samsung.
[5] Airy TV
Airy TV is another free IPTV service. You can download the app from all major app stores. So you can watch TV anywhere without cable. It includes all major sports, news and entertainment channels. In addition, you can download and access Airy TV via a desktop app, Android mobile, iOS and Amazon.
[6] Plex Live TV
Plex offers 200+ Channels for free and paid services that includes all major channels like Fox, ABC, My TV, PBS, NBC, CBS and more. If you want access to Live TV, you'll want to get Plex Pass and Plex Media Server. Plex Live TVs subscription starts at $4.99/month, $39.99/year, and $119.99 for lifetime. Plex supports a variety of tuners and antennas.
[7] BBC iPlayer
BBC iPlayer is one of the best IPTV service providers in the UK. You can watch on-demand videos, live UK TV and old series. If you're from the UK, there's no problem with streaming BBC iPlayer. But if you don't live in the UK, you'll need to connect to the VPN and access BBC iPlayer.
[8] TV player
TVPlayer is another free IPTV provider in the UK. With TV Player you can stream BBC One, BBC Two, BBC News, Food Network, Channel Four and more. However, if you want to access more live channels, you need to subscribe to TVPlayer, which costs $9.99 per month.
[9] tube tv
Tubi TV is one of the leading providers of free premium on-demand video IPTV services. With it you can see more than 40000 Movies and TV Shows. It is available on all devices including Roku, Amazon Firestick, Sony, Andriod, Samsung, Apple TV, Xbox, Vizio, Xfinity and PS4. Since this is a free service, it comes with some ads.
[10] Roku Channel
Roku Channel offers free movies, shows, live news, kids TV and more. You can watch your favorite TV shows and movies online. Download the app from Google Play Store, App Store and Amazon App Store. With its premium subscription, you can also stream Roku Originals.
FAQ
Is IPTV legal?
Yes, IPTV is legal. Because we have been streaming live TV over the internet for many years. And there are many legal IPTV providers on the market. Streaming IPTV is only illegal if you are streaming the content through unregistered IPTV providers.

The official URL for this IPTV service is https://yeah-iptv.com/