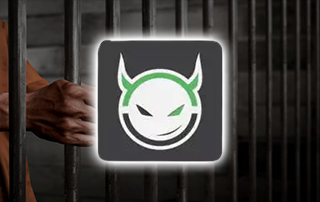 Flawless IPTV Fugitive Detained in Thailand – Yeah IPTV
A Flawless IPTV fugitive was detained following a police request but is now on the run again.
The digital age brought many changes to how we consume content and, with it, new challenges to intellectual property rights.
In a recent chapter of the piracy saga, five men involved a pirate IPTV service called Flawless TV were handed heavy prison sentences following a prosecution led by the Premier League.
But there was one more player in the game, Zak Smith, whose story adds a layer of intrigue to this case.
Flawless IPTV Defendant Flees
While the Premier League celebrated a win with the sentencing of the five individuals, there was one missing piece to the puzzle.
Zak Smith, the sixth defendant, was missing in action when the hammer came down.
TorrentFreak, a notable platform for shedding light on such matters, delved deep to uncover more about the Flawless operation and its players.
Zak Smith stood out for several reasons. He wasn't just another name on the list; he was an ex-employee of an anti-piracy company working alongside the Premier League.
This former insider was found to be the mole supplying Flawless with critical information that sabotaged IPTV blocking in the UK.
Smith's sudden disappearance post his early guilty plea in February 2020 only intensified the mystery.
Questions arose about his whereabouts and unexpected absence during the sentencing in May.
The Thailand Chapter
Things took an unexpected turn when it was discovered that Smith was potentially residing in Thailand. What's more puzzling is the financial motive or the lack thereof.
LEGAL DISCLAIMER: Yeah IPTV does not own or operate any IPTV service or streaming application. We do not host or distribute any applications. We do not verify whether IPTV services or app developers carry the proper licensing. The end-user shall be solely responsible for media accessed through any device, app, addon, or service mentioned on our Website.

For 100% legal IPTV service, Yeah IPTV recommends Vidgo.
For someone with access to such a goldmine of information, Smith's financial gains, amounting to a meager £3,297.02, seem baffling.
In an ironic twist, Thai authorities were led to Smith not because of his notorious reputation back in the UK but due to him overstaying his visa by 16 days.
What followed was a classic arrest, complete with photographs circulating the Thai media, some misrepresenting the nature of his crime by exaggerating the prison sentences.
The Video Evidence
But photographs weren't the only piece of evidence. A video clip acquired by TorrentFreak paints a telling picture.
It shows Smith conversing with an unnamed man, presumably an authority figure, in a rented property.
The dialogue showcases Smith's attempt at evading questions about his involvement in the IPTV world, diverting the topic to an unrelated online game called Runescape.
There are clear edits in the video, possibly hiding crucial exchanges, but the parts shown make no explicit confirmation of Smith's ongoing involvement with IPTV piracy.
The Unanswered Questions
Zak Smith's story is brimming with questions. Why did he flee? Was he actively involved in IPTV activities in Thailand, as some sources suggest?
And how will these recent developments in Thailand influence his impending sentencing in the UK?
Smith's current status remains unknown, and the Thai authorities have clarified that returning to Thailand isn't in the cards for him.
YOU'RE BEING TRACKED…
Your online activity is tracked by your Internet Service Provider, app/addon devs, and government through your identifying IP address.
Stream anonymously by using Surfshark VPN.
Surfshark will encrypt your connection to the Internet and mask your IP address and location so you will become anonymous.
Your Current Identifying IP Address: 68.65.122.96
SAVE 82% + GET 2 FREE MONTHS
Surfshark backs their service with a 30-day money back guarantee.
Surfshark allows you to use your account on unlimited Internet-connected devices
This tale offers a window into the vast, intricate world of modern-day piracy, where the stakes are high, and the lines between right and wrong often blur.
The digital age may have transformed how we consume content, but the battle over its rightful distribution is as fierce as ever.
This isn't the first time we've seen notable IPTV services get into legal trouble or even shut down.
For more information on this story, you can view the report on TorrentFreak and Police News Varieties.
Legal IPTV Streaming Options
It's impossible for IPTV Wire to determine whether unverified IPTV services, apps, websites, or add-ons hold the proper licensing.
If and when an IPTV service is deemed illegal, we notify our users immediately and update reports on our website like this one to reflect that information.
In conclusion, the end-user is responsible for all content accessed through free IPTV apps and paid services.
See our detailed guide below for more information on the legality of IPTV and everything you need to know before streaming.
Is IPTV Legal? Read This
For 100% verified and legal IPTV providers, see the options listed below:
fuboTV
fuboTV is one of the most popular paid legal IPTV providers among cord-cutters around the globe, especially sports fanatics.
The best part is fuboTV offers a 7-Day Free Trial for new users! This means you can try the service hassle-free.
This IPTV service offers three different plans with the most popular for $69.99/month for over 115 channels and DVR.
fuboTV Review
fuboTV – Google Play Store
Philo
Philo is a solid option for those who enjoy entertainment and news channels. This service costs $20.00/month for over 60 channels and unlimited DVR.
Just like fuboTV, Philo also offers a 7-Day Free Trial for new users! This is a must-have feature when choosing any IPTV provider.
Philo – Google Play Store
Pluto TV
Pluto TV is another popular free and legal IPTV application used by millions of cord-cutters.
This free IPTV provider offers hundreds of live channels along with thousands of movies and TV shows.
Check out our Pluto TV guide below for more information.
How to Install Pluto TV APK
Pluto TV – Google Play Store
Related

The official URL for this IPTV service is https://yeah-iptv.com/