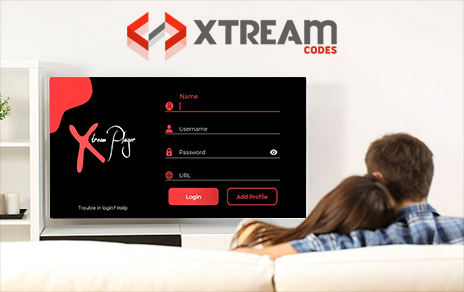 How to Setup Xtream Codes IPTV for Streaming Live Channels – Yeah IPTV
Xtream Codes is an IPTV management system that allows users to pair their favorite IPTV services to broadcast live channels.
Back in 2019, this IPTV management software was shut down due to server issues and investigations, but it is now working again in 2022 under new operators.
This login method can be a great way to stream thousands of live channels from anywhere, especially if your live TV provider does not offer an M3U playlist.
📺 ATTENTION IPTV SERVICE PROVIDERS: Click/Tap here to submit your IPTV Service for an in-depth review by the Yeah IPTV team. Enjoy thousands if not millions of referrals from this unbiased review process. Best of all, it's 100% FREE!
The Xtream Codes API can be set up on any Android-powered device through an IPTV player.
Popular Android-powered devices for installing IPTV players include the Amazon Firestick, Fire TV, Android TV boxes, and more.
Continue below for a video and screenshot tutorial on setting up Xtream Codes.
How to Setup Xtream Codes IPTV 
To set up Xtream Codes, you must first be registered for an IPTV service allowing the API login.
Many services on our best IPTV page allow for the API login. Ensure your live TV provider allows this functionality before following the steps below.
Video Tutorial
Get Surfshark VPN With Best Discount
Screenshot Guide
1. Install the Downloader app from your App Store (Amazon or Google Play) and turn on Apps from Unknown Sources on the device settings.
If you haven't done this yet, please refer to the tutorial below that walks through this simple process.
LEGAL DISCLAIMER: Yeah IPTV does not own or operate any IPTV service or streaming application. We do not host or distribute any applications. We do not verify whether IPTV services or app developers carry the proper licensing. The end-user shall be solely responsible for media accessed through any device, app, addon, or service mentioned on our Website.

For 100% legal IPTV service, Yeah IPTV recommends Vidgo.
How to Install Downloader App
2. Launch Downloader
3. Click the search box, enter the URL iptvwire.com/smarters, and click Go.
4. Wait for the app to download
5. Click Install.
6. Click Open or Done.
YOU'RE BEING TRACKED…
Your online activity is tracked by your Internet Service Provider, app/addon devs, and government through your identifying IP address.
Stream anonymously by using Surfshark VPN.
Surfshark will encrypt your connection to the Internet and mask your IP address and location so you will become anonymous.
Your Current Identifying IP Address: 68.65.122.96
SAVE 82% + GET 2 FREE MONTHS
Surfshark backs their service with a 30-day money back guarantee.
Surfshark allows you to use your account on unlimited Internet-connected devices
7. Launch IPTV Smarters Pro.
8. Click Accept.
9. You have successfully installed IPTV Smarters Pro. Choose Login with Xtream Codes API.
10. Locate the login information from your IPTV service provider. This is typically found in the confirmation email when first signing up.
The image below is an example of a confirmation email that we received from an IPTV provider.
11. Then enter your Login Details and click Add User.
12. Your user profile should appear. Click your profile.
13. Wait a few seconds for IPTV Smarters Pro to download your service's channels, movies, EPG, and more.
14. Once on the IPTV Smarters home screen, click Live TV.
15. You can now access thousands of free live channels!
Xtream Codes Examples
Before the shutdown in 2019, several codes widely available online worked well on most streaming devices.
While they might work again in the future, the list of codes included the following:
Server URL: http://flix12.site:8080
Username: Emir_Klico99
Password: jn4uyij6v
Server URL: http://flix12.site:8080
Username: q5hg2dmva
Password: r5jw5d32am
Server URL: http://one.d4k4u.com:8080
Username: XXccqsdazeqsdaze
Password: rGMSeAaH
Server URL: http://iptv.nador-sat.com:9300
Username: ssps123
Password: nwUxLew9J2
Server URL: http://191.243.149.178:25461
Username: ASMTV
Password: ASMTV
Server URL: http://dreamsat-iptv.top:8080
Username: SADFFGGSQFDQSDF
Password: rGMSeAaH
Server URL: http://dlxfree.spdns.eu:21917
Username: dlxfree.spdns.eu
Password: 673796702510639
Overall, using Xtream Codes is a simple way for cord-cutters to access thousands of live channels through their IPTV service.
Refer to the video below for more details and information.
Frequently Asked Questions
What is Xtream Codes IPTV?
Xtream Codes IPTV is a software platform used by Internet Protocol Television (IPTV) providers to manage and distribute live TV channels and on-demand content to their subscribers. It offers a variety of features, such as user account management, channel packages, billing, and access to content on multiple devices.
How does Xtream Codes IPTV work?
This works by providing IPTV providers a way to manage their subscribers and distribute content. IPTV providers create user accounts and assign channel packages to each subscriber. Subscribers then use their account credentials to access the IPTV content on their devices.
What are the benefits of using Xtream Codes IPTV?
Xtream Codes IPTV offers several benefits for both IPTV providers and subscribers. For IPTV providers, this login method makes managing their subscribers and distributing content easy.
Is Xtream Codes IPTV legal?
Xtream Codes IPTV is a software platform, and its legality depends on how it is used. The service is illegal if an IPTV provider distributes copyrighted content without permission. However, if an IPTV provider distributes legal content, then the service is legal.
How can I use Xtream Codes IPTV?
To use this IPTV management system, subscribe to an IPTV provider that uses the platform. Once you have subscribed, you will be given account credentials that you can use to access the IPTV content on your devices. You can use these codes on various devices, including smart TVs, streaming devices, and mobile devices.
What are some popular IPTV players that support these codes?
Several popular IPTV players support Xtream Codes, including:
Smart IPTV
Tivimate
GSE IPTV
Perfect Player
IPTV Smarters Player
How do I install an IPTV player on my device?
The specific steps to install an IPTV player on your device will vary depending on the device and the IPTV player app. However, here are some general steps:
Download the IPTV player app from the app store on your device.
Open the IPTV player app and enter your account credentials.
You can access the IPTV content once you have entered your account credentials.
If you are having trouble installing or using an IPTV player on your device, consult the documentation for the IPTV player app or contact the IPTV provider for support.
Related

The official URL for this IPTV service is https://yeah-iptv.com/