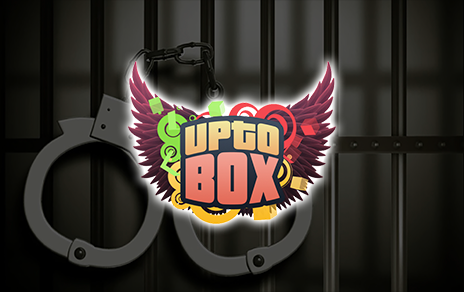 Uptobox Data Centers Raided by Police – Yeah IPTV
UptoBox data centers have been raided by police in France.
In a surprising turn of events, Uptobox, a popular French file-hosting platform, has emerged amid a significant crisis.
The platform, a thorn in the side of major entertainment companies for years, recently experienced a significant disruption.
Here's a comprehensive look at what transpired and the implications for the future of file-hosting services.
A Brief Background on Uptobox
Uptobox, established in 2011, quickly rose to prominence by offering users a platform to upload, store, and share files effortlessly.
In April 2023 alone, the platform boasted a staggering 34 million visits, with a third originating from France.
Despite facing domain blocks by French ISPs in May, Uptobox remained resilient, even providing users with advice on bypassing these blocks.
The Disruption Begins
The first sign of trouble came when Uptobox's official account tweeted about a "severe disruption" in their network.
As users across Europe found themselves unable to access the platform, speculations ran wild.
The real shocker, however, was the revelation by French news outlet l'Informé: Uptobox was the target of police raids at two datacenters, Scaleway and OpCore, located in Vitry-sur-Seine.
UptoBox Raided by Police: A Closer Look
The raids, authorized by a French court, responded to complaints from entertainment giants like Columbia, Paramount, StudioCanal, Warner Bros, Disney, Apple, and Amazon.
LEGAL DISCLAIMER: Yeah IPTV does not own or operate any IPTV service or streaming application. We do not host or distribute any applications. We do not verify whether IPTV services or app developers carry the proper licensing. The end-user shall be solely responsible for media accessed through any device, app, addon, or service mentioned on our Website.

For 100% legal IPTV service, Yeah IPTV recommends Vidgo.
All these companies are part of the Alliance for Creativity and Entertainment (ACE), the world's most formidable anti-piracy coalition.
As of now, all Uptobox domains remain inaccessible.
The Tweet That Sealed the Fate?
An intriguing detail emerged from l'Informé's report.
A tweet from 2018, posted by someone believed to be Uptobox's chief technical officer, might have inadvertently exposed the platform's server location.
This revelation could have provided the necessary lead for the subsequent police action.
The Aftermath and Uptobox's Response
Despite the chaos, Uptobox has proactively communicated with its user base.
They confirmed the loss of access to user files but assured that the database remained unaffected.
In a bid to protect user data, they relocated the database off-web and wiped the site's servers.
YOU'RE BEING TRACKED…
Your online activity is tracked by your Internet Service Provider, app/addon devs, and government through your identifying IP address.
Stream anonymously by using Surfshark VPN.
Surfshark will encrypt your connection to the Internet and mask your IP address and location so you will become anonymous.
Your Current Identifying IP Address: 68.65.122.96
SAVE 82% + GET 2 FREE MONTHS
Surfshark backs their service with a 30-day money back guarantee.
Surfshark allows you to use your account on unlimited Internet-connected devices
Uptobox remains hopeful of regaining access and reconnecting user accounts and files.
They've also promised to compensate premium subscribers for the downtime.
ACE's Official Statement
In a recent statement, ACE confirmed its role in the operation, announcing Uptobox's and Uptostream's shutdown.
Labeling them as "notorious illegal video hosts," ACE highlighted the massive audience these platforms attracted and their extensive library of infringing content.
The statement also shed light on the operations' scale, revealing that the two individuals behind the service operated from Dubai, profiting from advertisements and premium subscriptions.
Here is ACE's full statement:
"The Alliance for Creativity and Entertainment (ACE), the world's leading anti-piracy coalition, today announced it has shut down Uptobox and Uptostream, two of the digital piracy world's most notorious illegal video hosts.
The action, conducted in France and the United Arab Emirates, puts an end to a piracy operation that was well known for a decade among distributors of infringing content. The illegal service boasted massive audiences, mainly from France, but also from Indonesia, India and Mexico, with 1.5 billion visits over the last three years. The services hosted a sizable infringing library of film and television titles affecting all ACE members and many other rightsholders, allowing users to stream and download copyright-protected content at no cost or through a paid premium subscription.
The two French nationals who ran the illegal service are based in Dubai, where they amassed illegal gains from selling advertising and premium subscriptions.
"The action we announced today demonstrates that even the most sophisticated piracy operations are not above the law," said Jan van Voorn, Executive Vice President and Global Content Protection Chief of the Motion Picture Association and Head of ACE. "This case sends a strong message to criminal operators that their illegal actions will be put to an end eventually. They may think their operations are undercover, but ACE has the network, resources and expertise to identify them and shut them down."
"Canal+ supports swift action when acts of piracy compromise intellectual property rights, which in turn has an impact on our business," said Céline Boyer, Head of Content Protection at Canal+. "Our partnership with ACE is essential to ensuring that the creative marketplace continues to thrive by addressing content piracy at its source."
"France Televisions has zero tolerance for piracy and illegal distribution of content and channels," said Nathalie Bobineau, Senior Vice President of International Development of French public broadcaster France Televisions. "By collaborating with ACE, we reinforce our commitment to upholding the principles of copyright protection and preserving the value of original content."
The Bigger Picture
This incident underscores the ongoing battle between file-hosting platforms and entertainment giants.
While platforms like Uptobox provide a valuable service to many, they often walk a fine line between legitimate file hosting and copyright infringement.
The recent events serve as a stark reminder to similar platforms about the potential consequences of hosting copyrighted content.
Furthermore, it raises questions about user data privacy and the lengths to which companies will go to protect their intellectual property.
With the ever-evolving digital landscape, such incidents are bound to become more frequent, forcing us to reevaluate our stance on digital rights, privacy, and the future of online content sharing.
In conclusion, the Uptobox saga is a testament to the complex interplay between technology, law, and entertainment.
As the dust settles, it will be interesting to see how the digital community responds and what measures platforms will take to safeguard both their operations and their users.
For more information on this story, refer to the report from TorrentFreak.
Legal IPTV Streaming Options
IPTV Wire can't determine whether unverified IPTV services, apps, websites, or add-ons hold the proper licensing.
If and when an IPTV service is deemed illegal, we notify our users immediately and update reports on our website like this one to reflect that information.
In conclusion, the end-user is responsible for all content accessed through free IPTV apps and paid services.
See our detailed guide below for more information on the legality of IPTV and everything you need to know before streaming.
Is IPTV Legal? Read This
For 100% verified and legal IPTV providers, see the options listed below:
fuboTV
fuboTV is one of the most popular paid legal IPTV providers among cord-cutters around the globe, especially sports fanatics.
The best part is fuboTV offers a 7-Day Free Trial for new users! This means you can try the service hassle-free.
This IPTV service offers three different plans with the most popular for $69.99/month for over 115 channels and DVR.
fuboTV Review
fuboTV – Google Play Store
Philo
Philo is a solid option for those who enjoy entertainment and news channels. This service costs $20.00/month for over 60 channels and unlimited DVR.
Just like fuboTV, Philo also offers a 7-Day Free Trial for new users! This is a must-have feature when choosing any IPTV provider.
Philo – Google Play Store
Pluto TV
Pluto TV is another popular free and legal IPTV application used by millions of cord-cutters.
This free IPTV provider offers hundreds of live channels along with thousands of movies and TV shows.
Check out our Pluto TV guide below for more information.
How to Install Pluto TV APK
Pluto TV – Google Play Store
Related

The official URL for this IPTV service is https://yeah-iptv.com/