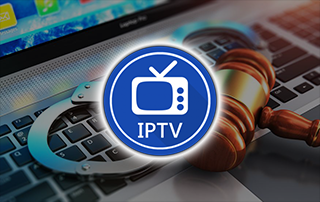 Users of Pirate IPTV Risk €5,000 Fine Starting in August – Yeah IPTV
Users of pirate IPTV services in Italy risk a €5,000 fine starting in August.
The telecommunications regulator of Italy, AGCOM, has officially given its stamp of approval to the country's brand-new anti-piracy law.
This law positions Italy as a vanguard in the European battle against online piracy and IPTV, as acknowledged in a statement released by AGCOM on Thursday.
The law is set to come into effect on August 8, allowing nationwide ISP blocking during live events and giving the state the power to levy fines of up to €5,000 on individuals using pirated streams.
Previously, the Chamber of Deputies and the Senate had unanimously passed the law in March and earlier this month, respectively.
The telecommunications regulator AGCOM has now unanimously endorsed it, solidifying Italy's commitment to counter the unlawful dissemination of live sports streams, as delineated in Resolution 189/23/CONS which amends Online Copyright Enforcement regulation 680/13/CONS.
The fresh clauses empower AGCOM to impose "dynamic injunctions" on all online service providers.
This power, usually held by the judges of Europe's top courts, is intended to expedite the blocking measures against unlicensed IPTV services, making them inaccessible throughout Italy.
AGCOM noted the following:
"With such measures, it will be possible to disable access to pirated content in the first 30 minutes of the event broadcast by blocking DNS resolution of domain names and blocking the routing of network traffic to IP addresses uniquely intended for illicit activities."
As per LEGGE 14 luglio 2023, n. 93, the law that underpins these new measures, AGCOM will have the capability from August 8 onwards to interrupt the illegal broadcast of any live events, sports-related or otherwise.
AGCOM Commissioner Massimiliano Capitanio stated, "With these amendments, and in perfect synchrony with the changes brought about by Parliament, AGCOM reaffirms its leading position in the European scene against online piracy activity."
However, the nationwide dynamic blocking measures aren't the only modifications heading Italy's way.
LEGAL DISCLAIMER: Yeah IPTV does not own or operate any IPTV service or streaming application. We do not host or distribute any applications. We do not verify whether IPTV services or app developers carry the proper licensing. The end-user shall be solely responsible for media accessed through any device, app, addon, or service mentioned on our Website.

For 100% legal IPTV service, Yeah IPTV recommends Vidgo.
Consequences await those who challenge AGCOM's newfound powers. When AGCOM issues blocking orders to service providers, their details will be handed over to the Public Prosecutor's Office at the Court of Rome.
Following AGCOM's orders, the service providers must promptly submit a report to the Public Prosecutor's Office.
This report should include a comprehensive list of "all activities undertaken in compliance with the aforementioned measures" and "any data or information in their possession that could help identify the providers of the content disseminated abusively."
This means ISPs are expected to not only block pirates but also gather intelligence along the way.
Non-compliance with AGCOM's directives will attract a penalty as per LEGGE 31 luglio 1997, n. 249 (Law 249 of July 31, 1997); an administrative fine ranging from 20 million lira to 500 million lira, or in contemporary currency – €10,620 to €265,000.
Those implicated in supplying/distributing infringing streams now stare at a potential sentence of up to three years in prison and a fine of up to €15,000.
This penalty is just €5,000 more than the minimum punishment intermediaries face if they disregard blocking instructions.
Interestingly, it's still €250,000 less than the maximum fine a service provider might receive if they fail to block piracy perpetrated by actual pirates.
In contrast to the United States, where merely watching pirated streams might not be illegal, the Court of Justice of the European Union confirmed in 2017 that consumption of illicit streams in the EU is against the law.
YOU'RE BEING TRACKED…
Your online activity is tracked by your Internet Service Provider, app/addon devs, and government through your identifying IP address.
Stream anonymously by using Surfshark VPN.
Surfshark will encrypt your connection to the Internet and mask your IP address and location so you will become anonymous.
Your Current Identifying IP Address: 68.65.122.96
SAVE 82% + GET 2 FREE MONTHS
Surfshark backs their service with a 30-day money back guarantee.
Surfshark allows you to use your account on unlimited Internet-connected devices
In a bid to discourage piracy, from August 8, 2023, Italy has implemented a new measure that could fine individuals who consume pirated streams up to €5,000.
According to IPSOS research conducted in Italy over the past few years, roughly 25% of the adult population accesses pirate IPTV streams to some extent annually.
Considering Italy's population of around 59 million, even with aggressive rounding, there are still potentially millions of pirates.
The method of obtaining and attributing evidence of this offence to an individual is unclear.
Presumably, the primary target will be those purchasing IPTV packages.
Regardless, the overriding objective is to discourage involvement with illegal streams, regardless of their origin or endpoint.
You can read the entire bill from the Senato della Repubblica or view the original story on TorrentFreak.
Legal IPTV Streaming Options
It's impossible for IPTV Wire to determine whether unverified IPTV services, apps, websites, or add-ons hold the proper licensing.
If and when an IPTV service is deemed illegal, we notify our users immediately and update reports on our website like this one to reflect that information.
In conclusion, the end-user is responsible for all content accessed through free IPTV apps and paid services.
See our detailed guide below for more information on the legality of IPTV and everything you need to know before streaming.
Is IPTV Legal? Read This
For 100% verified and legal IPTV providers, see the options listed below:
fuboTV
fuboTV is one of the most popular paid legal IPTV providers among cord-cutters around the globe, especially sports fanatics.
The best part is fuboTV offers a 7-Day Free Trial for new users! This means you can try the service hassle-free.
This IPTV service offers three different plans with the most popular for $69.99/month for over 115 channels and DVR.
fuboTV Review
fuboTV – Google Play Store
Philo
Philo is a solid option for those who enjoy entertainment and news channels. This service costs $20.00/month for over 60 channels and unlimited DVR.
Just like fuboTV, Philo also offers a 7-Day Free Trial for new users! This is a must-have feature when choosing any IPTV provider.
Philo – Google Play Store
Pluto TV
Pluto TV is another popular free and legal IPTV application used by millions of cord-cutters.
This free IPTV provider offers hundreds of live channels along with thousands of movies and TV shows.
Check out our Pluto TV guide below for more information.
How to Install Pluto TV APK
Pluto TV – Google Play Store
Related

The official URL for this IPTV service is https://yeah-iptv.com/